Wild Tales (Relatos salvajes), 2014
Pray-tell.
Wild Tales or Relatos salvajes is a six-part anthology film, connected by a central structure of violence and vengeance, where every segment has the individual visual identity, required to set it apart from the rest yet splice into the length and breadth of the narrative, with its shared themes, identity, which is brimming with tension and suspense, all shrouded in an extraordinary, silken cloak of black comedy that actually works, keeping the viewers uneasy with resolutions that you can't help but cackle at despite the dark subject matter. As someone observed, "The great thing about anthology movies is that they require less commitment from each cast member, so it's easier to cast big-name A-listers". The films are shot such, as if each were a different movie, with its own spatial dimensions, style, and texture, to organically sustain the main film, and together the parts are more robust and make a larger universe. This was 1994, the year of the 'Gump', the only Universe that existed was out there, beyond the galaxies and the stars and the nebulae and not on a kid's bedside, as a night-lamp, or a pillow or a toothbrush and what have you. I wonder how Sequential Capitalism works in the case of Galactus, the consumer of planets?
Written and directed by Damián Szifrón, whose jokes are being trained at the industry's targets with an urban disconnect, the film incorporates an ensemble cast, which is at the top of its game. Tale's strength is not in the connection the parables have, they are independent stories, with separate independent characters and conflicts.*  Inspired by concept and jazz albums, and by the circus. During a circus spectacle, there are different acts that have value for different reasons but they are one whole, Szifron makes his film with that in mind. He is also influenced by television anthology series Amazing Stories, Alfred Hitchcock Presents, and The Twilight Zone. Cinematographer Javier Juliá does a magnificent job of bringing the breathtaking scenery to life, even though set-up on a desolate route, shot with degrees of sobriety to have a contrast between the violence and the environment.
Wild Tales is truly a dark, circumstantial comedy, a wild ride, with an undercurrent of chaos and retribution, themes that may not appear funny but as we progress mentally and move on in life, things become less and less serious, life isn't as welcoming (or none at all) as it were when this coke-head graduated high-school, welcoming and consequential, especially during my twenties. Hmmm, anyway, the fragility (of the narrative) has been overcome and once the mandate is accepted like bitter truth, it (life) can even appear funny in the darkest of situations, like how Wild Tales proves through two of its segments. The concept of self-restraint is stressed upon most delicately, along with subject matter, which features political anger and political subversiveness, and, not at all surprisingly, sparked debates about its sociological and political sides, the inequality that arouses violent reactions that involve upper-middle-class urban people.
[The central theme is mainly] man versus a system that's designed against him, not to facilitate life, but to take things out of you." – Damián Szifrón
I really enjoyed the segment Bombita and the performance of Ricardo Darín as Simon followed by El más fuerte, which could be the most visually devastating of all segments with an ending that is equally morbid and actually makes you shake your head, trying not to laugh, at what the paramedics have to say about what could have happened. The riotously unruly, Wild Tales was a contestant at the 2015 Oscars for being pretty fucking witty and true to its name, however, it lost to Ida, 2013, which, turns out, also beat the Russian Leviathan to the Golden Statuette.
A subversive satire, in the mood for bitter cynicism, Wild Tales is sinfully hilarious and delightfully deranged, with its characters on the verge of a nervous breakdown. Szifrón's film is a great example of a masterful sense of cinematic storytelling, where the director simply refuses to turn down the dial on tension, with a psychologically astute and all-out outrageous approach being constantly employed here with caution, like the films of Pedro Almodóvar. The irony here is razor-sharp, and its sarcasm painfully obdurate, ludicrous, violent but also bitingly funny, something like the superior and dangerous in its implications, The Hunt, 2020. 
Even though the tone of the film keeps changing with each segment, the unhinged humor and the violence remain constant as the film progresses with its highly entertaining narrative(s) and an inflammatory and undaunted satirical commentary, finally ending at a relatively serious note; a note that is cut a few a beats too early for full impact.
In the end, Wild Tales is one of those films, which are genuinely entertaining with a 'network narrative', a non-linear way of storytelling that highlights the predicament of life and values the formation of society over the fundamental behavior that partially disregards the individual perspective and creates an abstract scale. A pentatonic scale at that.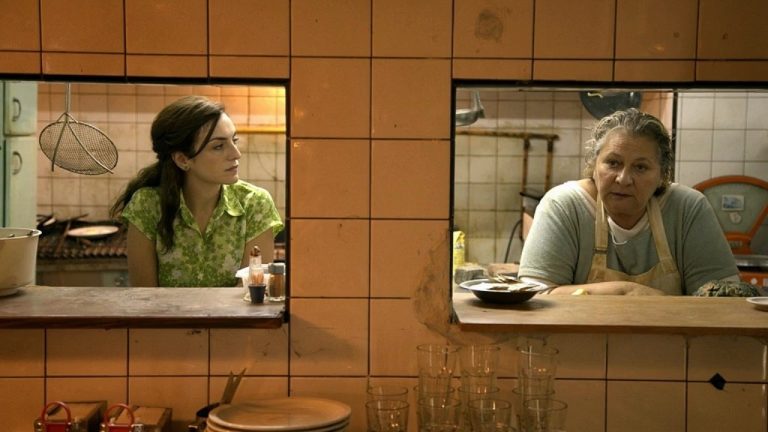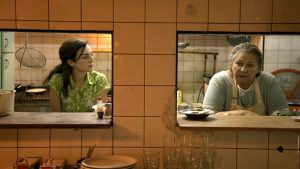 A must watch.
*Brega, Nazareno (7 June 2013). "Damián Szifron: "Es lo más oscuro que he hecho"" [It is the darkest [work] I've done]. Los Andes (in Spanish). Clarín Group. Originally published on 5 August 2016. 
This post has already been read 378 times!
Please follow and like us: