This review may contain spoilers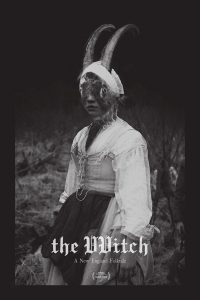 The Witch is cruel, fierce, keen, testing, visceral, ferocious, highly unsettling, a historically detailed and a visual achievement by Robert Eggers a newcomer who keeps it discreet; an over the shoulder darkly shot of a naked, pale woman with sagging skin and matted, diseased lumps of hair stuck to the back of her balding head. She is shown crushing and squashing something using a huge wooden grinder and a pedestal press pot to make flying ointment, then smearing it over her flux body and finally masturbating with a long stick the ointment has been rubbed on also. The Seventeenth Century historians tell us this is how the witches could fly.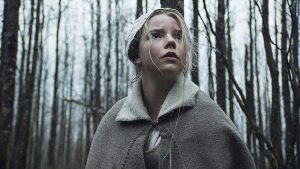 Screeching cellos that could rupture the eardrums and (well researched) period dialogues play (Jacobean era) away while we are shown the dismal and unwelcoming landscape of a Stygian forest where a family has been banished into the wilderness. The DP by Jarin Blaschke gives the film a texture of Renaissance art and a naturalistically gloomy, funeral tenor resulting in a textured film as beautiful as it is unsettling; and full of overcast shadows and dark clouds and an iniquitous forest with tall trees that seems to go on for millions of miles.
Infinity.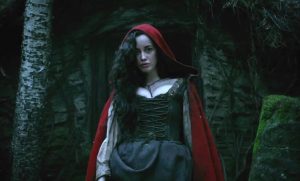 A devout family with four children and a missing newborn. This is a film with aberrant revelations that make themselves clear in the subconscious as Caleb stares at his sister's breasts (a manifestation of Puritan repression – while the script by the director scouts and traverses the Calvinis zealotry and creeping hysteria of the time and a family being driven out of their home); motives that could only be driven by dark, gloaming and isolated intentions. – emanations alluding to a season of festivities plagued with rotten crops, doubt and a magical gift that Caleb disgorges much to our disgust and tail-bone intrigue.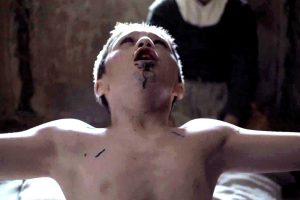 Eggers casts an almost prodigious atmospheric spell with a help of a woman coming of age, the eldest child; Thomasin, a strikingly beautiful young woman, who unwittingly (or perhaps not) brings about a ruthless descent of the family into religious delirium and full blown psychosis with striking visuals and a nebulous disposition, which pierces the chest and tears out the heart and raises it high in the air, above the horror assemblage, keeping the viewers on the edge of agony all the way to a consuming finale.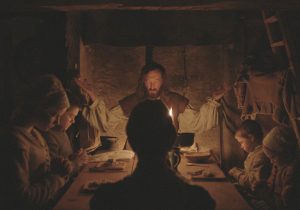 The Witch is profoundly grand in its ominous presentation of subtle scares that fully realise in the viewer's heads, scaring them witless, once the hype of marketing has been determined to be a mere illusion of peddling (Philip the Goat) jump scares to the potential viewer, who has no idea what he or she is in for.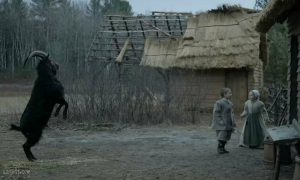 The Witch is primitive in its disposition and intrinsically demonic & unholy in exploring the notion of genre cinema. It is a film concoction of terror, fright, dismay, absolute consternation and a wrathful God . It is perhaps one of the best horror films I have watched in a very long time.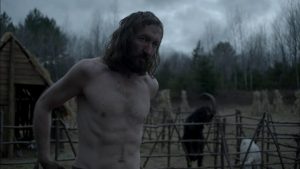 Proceed with prudence as William does, proclaiming: "Corruption, thou art my father!"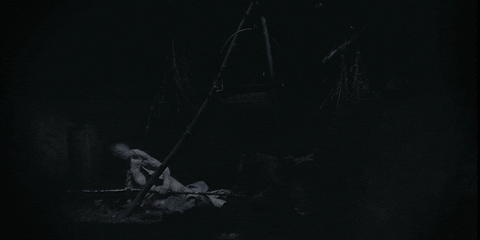 Please follow and like us: