Ebola Syndrome (伊波拉病毒), 1996
It's a bird, a pig, Supermaaaaan…'
Oh boy, this stuffed-boar of a film managed to scare the good manners outta me. And to my surprise, I was getting sick in the stomach just by watching people eat the African Burger. The special recipe: Ichi the Killer looking through an open window into an apartment. And the title placement by Miike 'ストライキ' Takashi. The flower pot? Yes, that one.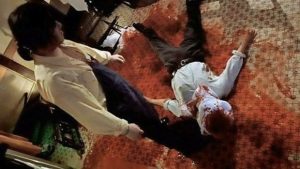 Director Herman Yau (Ip Man: The Final Fight, 2013) directs Syndrome with a sense of urgency and a tight-budget, yet he manages to pull off some decent epidemic-sized scares.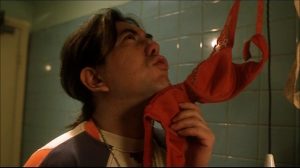 Being aware of the budget restraints Yau looks to his characters and the sweet and sour pig-roast to bridge gaps; it works like a charm.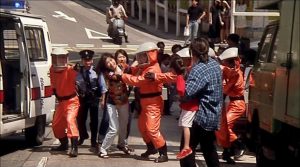 Syndrome is a repulsive, demented and odium-inducing film, although with its share of the Cantonese bizarre-wit and a complex lead, Anthony Wong Chau-Sang (Infernal Affairs, 2002, which is a superior film in all shape and form – The Departed by Scorsese is a frame to frame copy of Infernal Affairs, complete to the ring of the lift as it stops at a level).
Chau-Sang plays Ha-Kai with tongue-in-(someone else's) cheek compilation of manic, over-blown characters. It could have ended the two dimensional way. He concerns himself with the no-holds-barred acting style that requires camp in all its glory. Of losing reputation or browny points, Chau-Sang does not give a hoot, as long as the African Burgers are selling.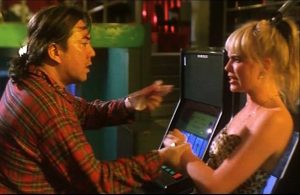 Ebola Syndrome is a  exceptionally unusual film, spitting venom all over the place. It can come into use if on a strict diet regiment, but seriously.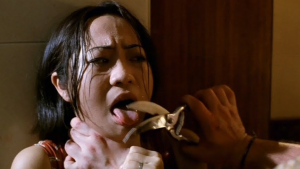 So… yup, Ebola Syndrome is a check (while washing hands with sodium hypochlorite).
---
Please follow and like us: